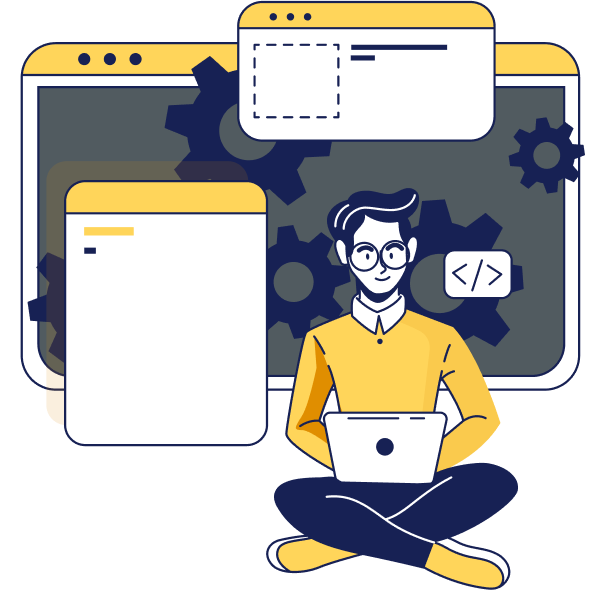 This page is under construction
If you're seeing this page, you may be waiting for the next generation of information in the insurance industry. We're still working on it but we'll be launching soon!
Why Choose PrishaPolicy
5 Reasons why you should choose us to be your policy issuing partner of choice. Allow us to tell you why we are one of the fastest growing insurance brokers.
Customer-Centric Culture
For us, you always come first. Our products and services are designed to find the best coverage for all.
A Decade of Market Leadership
Our teams expertise and experience makes them the perfect guides in choosing a policy that fits your needs.
Reliable and Consistent
Rest assured that everything will be taken care of without a glitch. From shortlisting to claims processing & delivering promises without a hitch.
Guided Policy Assistance
Our experts are forever ready to assist you through each policy detail with a fine-tooth comb.
Claims Assistance
Our DNA prompts - Sales is incomplete without timely support. From start to end, we facilitate smooth processing from lodging to settlement.
Still Thinking About It?
Get on a call with us. We take pride in being associated with you for competitively managing your risks with the best insurance covers and delivering a stress-free experience.
Questions You Might Have
Pre-hospitalization expenses refer to the medical expenses incurred before getting admitted to a hospital. Post-hospitalization expenses refer to the cost of follow-up tests and consultation treatment charges incurred after getting discharged from the hospital. Health plans in India mostly cover pre-hospitalization expenses up to 30 to 60 days and post-hospitalization expenses up to 60 to 90 days, depending on the plan.
You can include your children in a family floater policy from day 1. In some health plans, children are covered from 91 days onwards. Nonetheless, you are advised to go through the terms and conditions of a health plan carefully to know about the entry age for children.
A health insurance policy usually does not cover HIV/AIDS treatment except for a few companies. Any claims arising out of congenital disorders, venereal diseases, general debility. sexually transmitted disease and dental treatment/surgery (unless required as a part of treatment) is excluded from health insurance coverage. But do check your policy wordings to know more about the detailed list of exclusions in a health insurance plan.
A cumulative bonus in health insurance implies monetary benefits that the insurer provides you as a reward for not filing a claim during the previous policy year. For instance, discount on premium or sum insured enhancement. It is also called a No Claim Bonus similar to that in car insurance. However, the policy benefits differ from one health insurance company to another.
No claim bonus (NCB) is a discount on the base premium offered if no claim on the health policy is made during the previous policy term. This bonus is usually given in the form of a premium discount or enhancement of the sum insured amount.
The maximum number of claims allowed under health insurance during a policy year varies from one plan to another. While some plans allow you to raise only one or two claims per policy tenure, a lot of plans do not come with any limit to the number of claims that you can file during a policy year as long as the sum insured is not exhausted. You can contact your insurer to know about the number of claims that you are permitted to file during a policy year.
Ans: If you have missed the renewal date of your health insurance policy, you must renew your policy as soon as possible. You can renew it during the grace period preventing the policy from getting lapsed. But if you renew your policy after the grace period, it will get lapsed and you may have to undergo a medical test or pay a higher renewal premium.