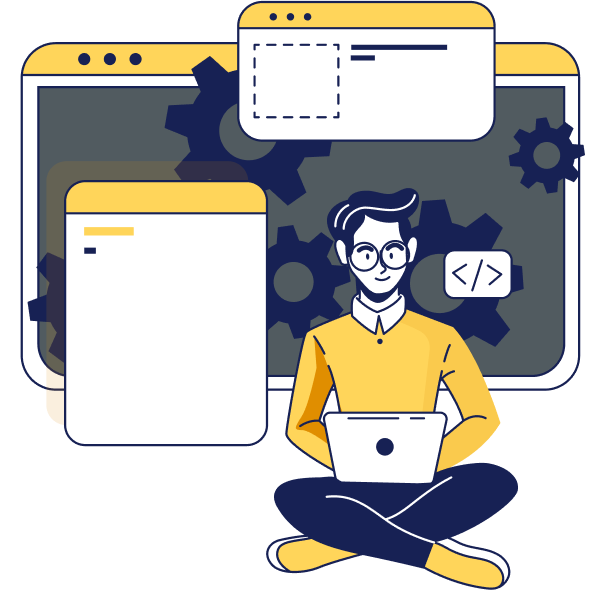 This page is under construction
If you're seeing this page, you may be waiting for the next generation of information in the insurance industry. We're still working on it but we'll be launching soon!
Why Choose PrishaPolicy
5 Reasons why you should choose us to be your policy issuing partner of choice. Allow us to tell you why we are one of the fastest growing insurance brokers.
Customer-Centric Culture
For us, you always come first. Our products and services are designed to find the best coverage for all.
A Decade of Market Leadership
Our teams expertise and experience makes them the perfect guides in choosing a policy that fits your needs.
Reliable and Consistent
Rest assured that everything will be taken care of without a glitch. From shortlisting to claims processing & delivering promises without a hitch.
Guided Policy Assistance
Our experts are forever ready to assist you through each policy detail with a fine-tooth comb.
Claims Assistance
Our DNA prompts - Sales is incomplete without timely support. From start to end, we facilitate smooth processing from lodging to settlement.
Still Thinking About It?
Get on a call with us. We take pride in being associated with you for competitively managing your risks with the best insurance covers and delivering a stress-free experience.
Questions You Might Have
In case your vehicle meets with an accident, you should notify the police and take spot pictures. Click pictures of your vehicle as well as the other vehicle from all angles and focus on the damages. Exchange crucial information from the driver of the other vehicle, including policy number, motor insurance provider, name, phone number, etc. Contact your insurer and file a claim in order to get your damages covered. Keep your car keys and belongings safe.
No Claim Bonus" is the benefit accumulated to a policyholder in case he hasn't filed any claim throughout the policy period. According to the present Indian norms, it varies from 20-50 per cent for the comprehensive insurance plan. NCB isn't applicable for a third-party motor insurance plan. If a claim is filed, then the "No Claim Bonus" is lost for that policy period. NCB is provided to the policyholder and not to the insured car, two wheelers or commercial vehicle. At the time of the vehicle transfer, the insurance plan could be transferred to a new owner but NCB can't be transferred. The responsibility of paying the remaining balance falls on the shoulders of the new buyer. The original/former owner of the vehicle can use the NCB at the time of purchase of a new automobile
All cars, bikes, scooters and trucks plying on Indian roads need to have a valid motor insurance policy. If you don't buy motor insurance for your vehicle, you will defy the Motor Vehicles Act, 1988 and will be liable to pay a fine of Rs. 2000 or get jailed for up to three months.
Yes. It is very easy to buy motor insurance for your vehicle, be it a two wheeler, a car or a commercial vehicle. You can get in touch with an insurance agent or visit the branch of the insurance provider. All insurance companies in India also allow vehicle owners to purchase insurance online within a few minutes without any hassles.
Yes. You have to approach the office of your motor insurance provider from where you have purchased your policy and submit a request in writing. A nominal fee would be charged for the issue of a duplicate policy. If you have purchased a motor insurance online, you can also download a duplicate copy of your policy from the insurer's website